8011 Aluminum Alloy Fin Stock
Author:Frank Time:2022-09-27
Alloy: 8011
Temper: O, H22, H24, H26

8011 aluminum alloy fin stock is one of the main members of air conditioner, and it is necessary to improve its mechanical strength and thermal conductivity so as to reduce its thickness. Our 8011 aluminum fin stock thickness could be made minimum to 0.1mm with good tensile strength and thermal conductivity.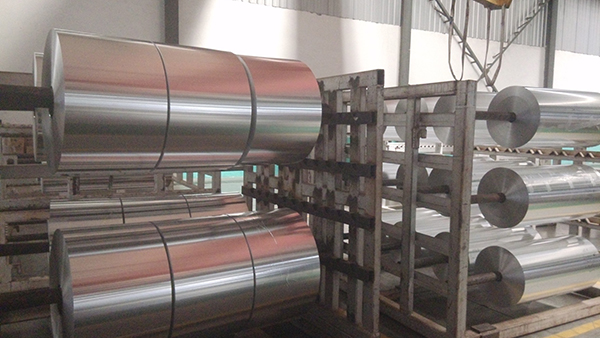 Aluminum Foil Fin Stock application :
For air conditioner, refrigerator condenser and evaporator fins production coated aluminum foil/ fin stock is mainly used for the fins production of heat exchanger, such as air conditioner condenser & evaporator, no frost evaporator/fin type evaporator of refrigerator, commercial refrigerator condenser & evaporator, car air conditioner condenser & evaporator etc.
Alloy Temper

1100

1200

8011

3102

1100

3003

1300

Chemical Composition
(%)

Cr

<0.05

Si+Fe: 0.95

Si: 0.6
Fe: 0.7

Zn

<0.10

<0.10

<0.10

0.1

Cu: 0.05--0.2mm

Cu: 0.05--0.20

0.1

Ti

<0.05

<0.08

0.06

Mn: 0.05

Mn: 1.0--1.5

0.1

Mg

0.05

<0.05

<0.05

Zn:0.1

---

0.05

Other

Single

<0.05

0.05

<0.05

Total

<0.15

<0.15

<0.15

0.15

<0.15

<0.15

<0.15

Al

≥99.0

≥99.0

Remainder

≥99.0

≥99.0

Remainder

≥99.0
Specs of 8011 Aluminum Foil Fin Stock
Specs(mm)

Tolerance(mm)

Remark

Thickness

0.105/0.115

+0-0.004

Thickness

0.095, 0.125

±0.003

Width

355,390,405,465,
470,540,695,925,
1066,416,490,902,
1070

±1.0

Surface Roughness

0.3--0.5um

±2

Inner Diameter

152

Outer Diameter

800--1100

(Suitable for: 540mm, 695mm,
902mm, 925mm,1066mm, 1070mm)
Coil weight less than 2
tonne

700--1000

(Suitable for: 355mm,390mm,
405mm,465mm,470mm)
Coil weight less than 2
tonne
Alloy

Temper

Tension Strength
(MPa)

Elongation(%)

Thickness tolerance

Width Tolerance

Cupping Value

8011

H22

110-120

≥20%

±3%

±1mm

≥6

8011

H24

120-130

≥18%

±3%

±1mm

≥6

1100

O

75-105

≥15%

±3%

±1mm

≥6

3102

H26

130-140

≥15%

±3%

±1mm

≥5.5

3003

O

95-140

≥15%

±3%

±1mm

≥6
Normal Hydrophilic aluminum foil (Blue)
Coated Laquer

Single Side Film
Thickness
Hydrophilic Film
Thickness of Single
Side
Anticorrosive
Coating

Hydrophilic
Angle

Alkali Resistance

Hui Gu

0.8-1.4um

0.14-0.27um

0.66-1.13um

≤10°

10%nNaOH
20minutes at 25℃
High Corrosion of Hydrophilic aluminum foil( Golden) :
Coated Laquer

Single Side Film
Thickness
Hydrophilic Film
Thickness of Single
Side
Anticorrosive
Coating

Hydrophilic
Angle

Alkali Resistance

Hui Gu

1.27-1.86um

0.14-0.27um

1.13-1.59um

≤10°

10%nNaOH
20minutes at 25℃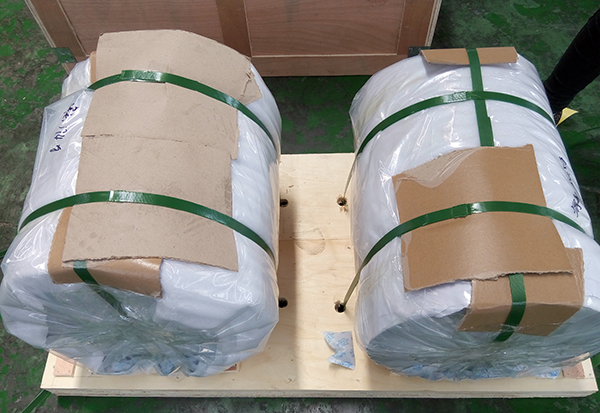 ---