About US
Author:Frank Time:2023-05-18
Innovative expert for aluminum brazing sheet products

Cladding an aluminum-silicon alloy with a aluminum brazing sheet provides an aluminum brazing alloy that has the thin walls necessary for use in automobile heat exchangers, as well as such desirable characteristics as high strength, corrosion resistance and formability. We have developed and are refining a variety of products of this sort.

We select from our diverse library of alloys the optimal combination of core materials and brazing materials that will suit the environment in which they will be used and the needs of each particular customer, and combine them into products.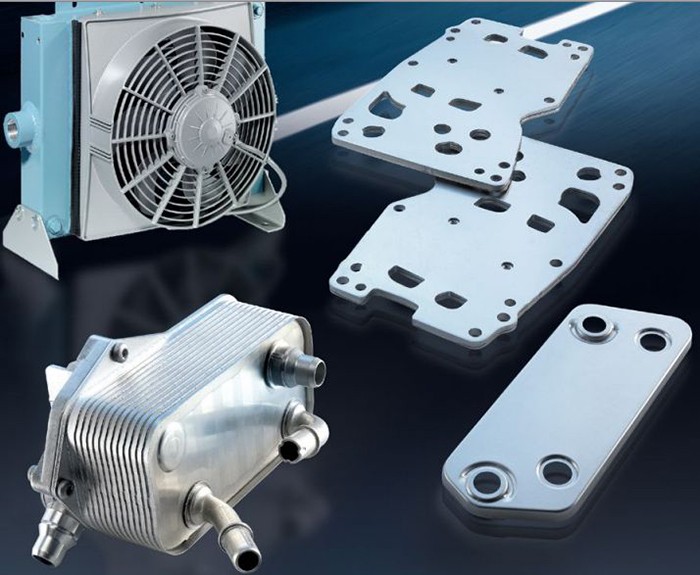 We develop highly reliable aluminum brazing materials by determining the alloy's brazing material and cladding ratio, a diffuse interface due to the metallic composition of the core materials, and using flow control to form highly reliable joints.

To ensure that heat exchangers have high corrosion resistance, we determine the brazing sheet material's compatibility with the material to which it will be attached (fin materials or tube materials), decide on the alloy to be used as the core material, its metallic composition and optimal tempering.

The production of aluminum brazing sheet materials, especially brazing coil and sheet, demands great care. Integrated quality management systems in combination with the stipulations contained in pressure vessel directives guarantee secure process production. Customers benefit from concentrated know-how, rapid procedures and adherence to flexible delivery dates. In particular, they appreciate Signi Aluminium's versatility with regard to diverse dimensions and readiness to respond to special requests. These can be quickly met by means of unusual combinations, brief delivery dates, small batches, or the company's own logistics partners.

Signi Aluminium's corporate culture is epitomized by decision-making capacity and long-team customer partnerships. Moreover, due to the tried and tested interplay between its technical experts and extensive plant range, the company is well equipped to deal with even the most complex of assignments.
---